Back To Blog
Automatic gates seem like a rather easy-looking system, but even when it comes to manual gates – no gate can last problem free forever. The daily use, the friction, the weather – all take their toll on your gate. Consequently, if not attended, it might get you into rather inconvenient and stressful situations like not being able to leave with your car. The best solution is to make sure it is kept properly maintained, so no such problems will ever catch you unexpectedly.
Do I need to get it fixed?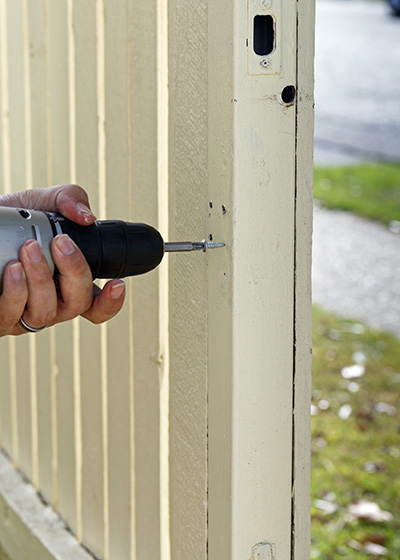 If you are now wondering whether or not you should fix your gate then a good start would be to inspect the parts of your system which would ultimately be the most likely to break. This depends a lot on what type of gate you own, but is true for all types.
Electric gate openers rely on a functioning motor to keep working. Listen for strange sounds, look out for jerking performance and keep tabs on how quickly and smoothly the motor is operating. The motor can be very expensive to repair if the problem is left unattended, and so a close eye is best kept on this one.
Gate troubleshooting is often necessary over time. If your gate is rusty or warped, the problem may not only be concerned with how your gate looks. Rust will most definitely spread and cause further problems with intricate parts like wheels or hinges, and a warped or misshapen gate will play havoc on your tracks. Problems like these only worsen as they are left to themselves.
Don't forget the difficulties that can be caused to your driveway if your tracks or wheels aren't working like they should. They can cause scratches, gouges and craters as the gate wears down the concrete in the driveway. There really is no need to let a damaged gate cause damage to other parts of your property. So it is far better to have tracks or wheels seen to as soon as they falter.
What is the best way to prevent all this, you ask? Regular maintenance, of course. Maintaining your gate meaning making sure it is all functioning as it should, taking care of rusty parts or other issues that might cause trouble if neglected and so on. Maintenance can save you the cost of expensive repairs in the long one.